The Company
Alyssa Roman opened up Lys' Lash Boutique & Aesthetics in 2017 and has been growing ever since. She offers a variety of lash and beauty services including lash extensions, facias and laser hair removal.
She recently hired @ladyfingersnailbar and now offers a nail service right from her boutique!
Follow her on instagram! @lyslashboutique
The Project
As Lys' Lash Boutique was growing and expanding, Alyssa wanted to create a website to expand her business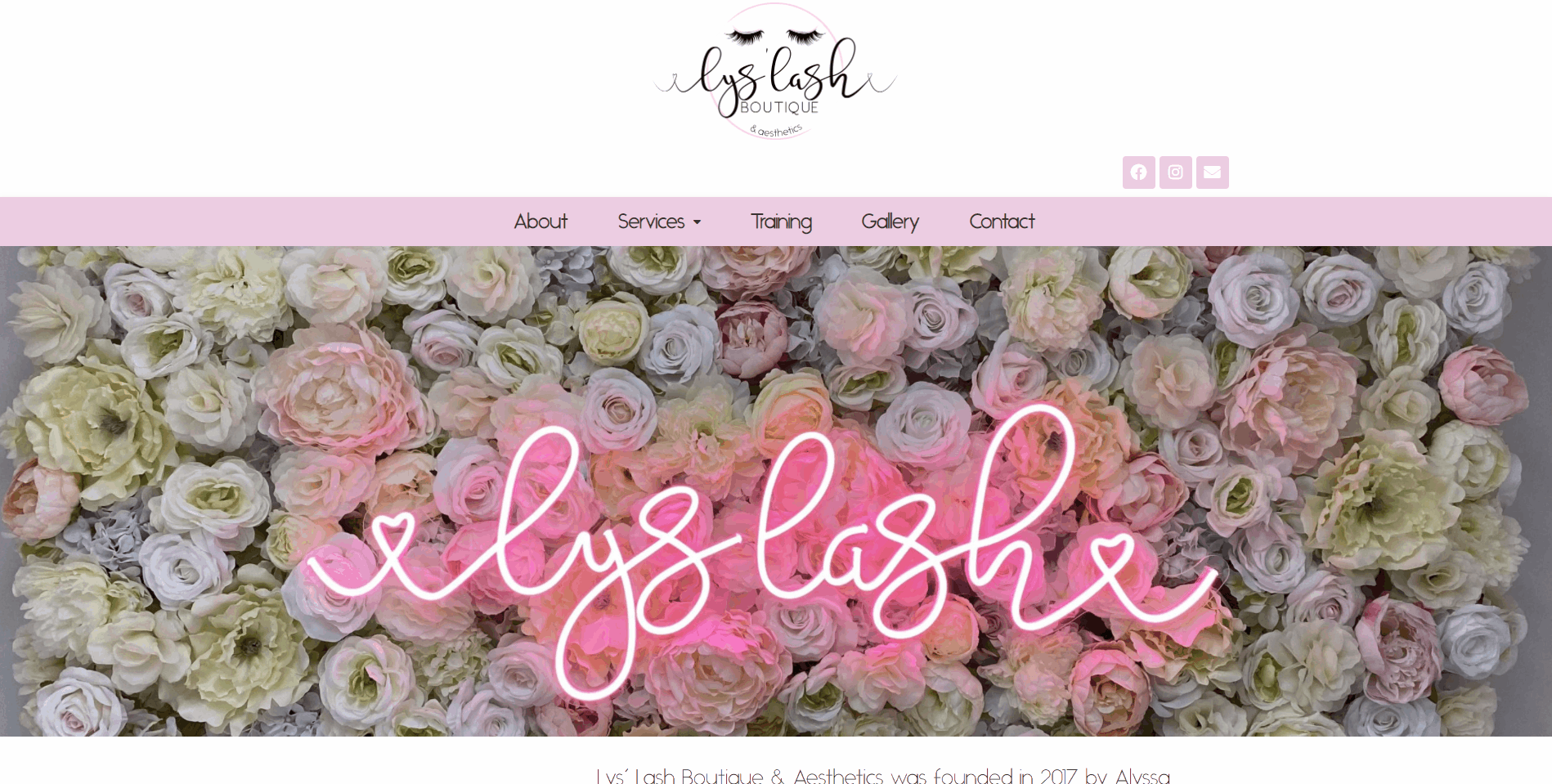 We created a simple WordPress website for Lys' Lash Website with a home, about, services, gallery, training and contact pages.
CHECK IT OUT lyslashboutique.ca
Software Used